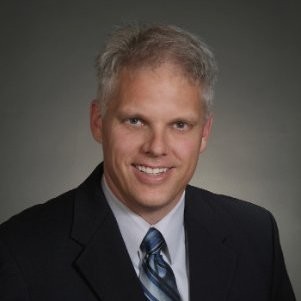 David Mason, B.Comm., FCIP, CRM
Canada Brokerlink
This past March, I had the opportunity to speak at the OPCA Annual General Meeting and what trends and topics are currently affecting the industry.
Let's talk about post-Covid issues and insurance industry trends that are affecting your insurance policies:
This annual insurance presentation usually focuses on market cycle of insurance rates. The insurance industry is capitalistic, it's fueled by profit, we go through soft market pricing stages as well as hard market pricing stages, all driven by the return on investment, the complete market cycle lasts twelve to fifteen years. Currently, our industry remains in the tail end of a hard market, although rate increases continue, conditions have seemed to stabilize. It's an odd hard market compared to others because it's in the third year, while at the same time, insurance companies have experienced very high earnings for the past 2 years. In 2021, on average insurer's returns were in excess of 15 cents on the dollar, with the same results occurring for the first nine months of 2022. The annual 2022 results will be coming out over the next month or so.
What's prolonging the hard market and adding to your insurance cost?
Labour supply
Supply chain
Inflation
Cyber insurance
Climate change
Merger and acquisition
Underwriting process
Automobile theft
So how do all these factors affect the insurance program this year?
With respect to the program, we currently have the same list of carriers on the General Liability, Contractors Pollution Liability, Fleet and Property policies.
For 2023 the General Liability Carrier is looking for 5% rate increase, this has been tempered from the double digit increases from previous years.  Although they've taken rate increases and made coverage corrections over the last couple of years, they still prove to have a competitive offering. Working on Fuel handling systems has traditionally been a difficult operation to insure, it's been no different regardless of the stage of the market cycle we are in.
Contractor Pollution Liability has essentially remained with the same carrier since 2003, we've had some cases where we've utilized other markets, based on individual needs. We are always nervous about moving between carriers for pollution as the underground gradual fuel leaks sometimes go undetected for years, it's best to have the same carrier on risk throughout.
Fleet insurance has had a tough go over the last three years, companies remain very selective on inexperienced drivers, couple that with the labour shortage, it has really caused strain on contractors trying to hire drivers with verifiable insurance history. For 2023 we are actively marketing the fleets individually, not so much as the entire portfolio.
So for any contractors out there who operate vehicles with a gross vehicle weight of 4,500 Kgs or over, you are required by the ministry of transportation to register your business with a Commercial Vehicle Operators Registration number. This registration number contains a history of your fleet's collisions, convictions, vehicle's condition and audit results, this information is all readily available in the form of a Level 2 CVOR report.  The report is your 2-year rolling safety score and historical record of how your fleet operates. Two key indicators on this report are your Overall Violation Rate as a percentage and your Safety Rating as a category. Categories include excellent, satisfactory, satisfactory-no audit, conditional and unsatisfactory. Your level 2 CVOR report is the most important assessment tool for a fleet underwriter.
Take a look at your level 2 CVOR report, specifically overall violation rate. If your percent is 35% or over, fleet underwriters will decline to quote your fleet, if this percentage wanders up to 70%, there's a good chance you'll be getting warning letters from the ministry with the potential to downgrade your Safety rating.  If your run with a conditional CVOR, a fleet underwriter will decline to quote your insurance,  if your CVOR safety rating downgrades from satisfactory to conditional, your current insurer will probably take heavy rate increase based on the fact that all the other markets will decline quoting. A clean CVOR will directly affect the terms and conditions of your fleet policy, with a 2-year rolling report that changes monthly. There are tips and trick's out there that can help keep your fleet rates in line.