News from the TSSA
---
The OPCA and TSSA work together to keep the general public and contractors up date on regulatory information with respect to fuel safety.
Latest News:
April 2020
The TSSA compiled the existing requirements contained in the LFHC for underground single-wall equipment for easy reference.
This advisory does not contain any new requirements.
Included in advisory:
Grandfathered Installations
Leaking Single-Wall Steel UST
Out-of-Service Single-Wall UST
Cathodic Protection Tests
Leaking Single-Wall Steel Piping/Fittings
Culverts
Leak Detection
Click here to download the advisory from TSSA
January 2020
ELECTRONIC LINE LEAK DETECTION REQUIRED ON OLDER DOUBLE-WALL FLEX PIPE
Clause 4.5.1.3 of the Liquid Fuels Handling Code (LFHC) 2017 requires that double-wall underground pressure piping systems that were installed prior to January 1, 2006, and approved to one of the following standards, be upgraded with Electronic Line Leak Detection (ELLD) by October 1, 2020.
ULC/ORD-C107.4-1992, Ducted Flexible Underground Piping System for Flammable and Combustible Liquids;
ULC/ORD-C107.7-1993, Glass-Fibre Reinforced Plastic Pipe and Fittings for Flammable and Combustible Liquids; and
ULC/ORD-C107.19-1992, Secondary Containment of Underground Piping for Flammable and Combustible Liquids
The upgrade is mandatory because the secondary walls of older double-wall flex piping (e.g. Total Containment Pipe) are not compatible with gasoline and degrade when they encounter fuel. To address the issue, the Underwriters Laboratories of Canada (ULC) withdrew the abovementioned Other Recognized Documents (ORDs) on July1, 2005, and replaced them with ULC-ORD-C971-2005, Non-metallic Underground Piping for Flammable and Combustible Liquid.
The installation of ELLD was determined to be the best approach to mitigate potential risk of spills resulting from piping degradation as it will provide positive monitoring capabilities and detect failures in double-wall underground pressure piping systems.
As it may be difficult to determine what type of flex pipe is installed at a site, operators should speak with their contractors and check their installation records. If they are still unable to determine the certification of the pipe, they must upgrade it with ELLD by October 1, 2020. Of the piping that will require upgrading, piping manufactured by Environ, OPW & Total Containment was the most prevalent type of pre-2006 piping.
Click here to view on the TSSA website
October 2018
Updates to the Liquid Fuels Handling Code
The Fuels Safety Program, in consultation with industry stakeholders through the Liquid Fuels Risk Reduction Group (RRG), has developed proposals to update the CAD (Code Adoption Document). Most of the proposed amendments are editorial changes that have been brought to light both by TSSA and by industry since the last CAD amendment was published in June, 2017. Other changes are clarifications or a relaxation of existing requirements.
click here for to download a summary of the updates
September 2018
Advisory on Boilers and Pressure Vessels Safety and Fuels Safety Programs Involvement in Piping Systems in Fuel Services
The TSSA has released an advisory advisory related to the agreement between TSSA Fuels Safety Division (FSD) and Boiler and Pressure Vessel Safety Division (BPVSD). The advisory outlines the responsibilities under regulations with respect to piping systems.
New webpage for Private Fuel Outlets
TSSA has recently published a new webpage on Private Fuel Outlets (PFO).  PFO's are facilities that dispense fuel (gasoline and diesel) for their own use, into motor vehicles and portable containers.
The webpage provides valuable information, including:
Who is TSSA?
What is a PFO?
How to comply with the regulation and code
What to expect in the event of a TSSA inspection
Contact information
FAQs
We believe that PFO operators will find the information very useful and that it will help them to self-regulate and bring their facilities fully into compliance.
Click here for more information.
---
December 2017 – TSSA – New Website
TSSA has recently launched a new website. To ensure you receive their latest updates, subscribe to their 
TSSA News
. Make sure you check the "
Fuels
" and "
E-Notifications
" options.  Visit 
TSSA 
to subscribe
---
December 2017 – Icon & Diversified Product Retrofit Sump Boots
As O. Reg. 217/01 for Liquid Fuels requires that equipment and/or components be approved to a Canadian standard, TSSA adopted the UL2447 standard into the latest version of the Liquid Fuels Handling code so that industry would no longer be required to apply for a variance to use Icon and Diversified Product retrofit sump boots. However, UL has withdrawn the file numbers for these components. Both companies anticipate these components will be re-listed to the new standard sometime in 2018. In the interim equipment owners and contractors will have to apply for a variance to use these boots.
---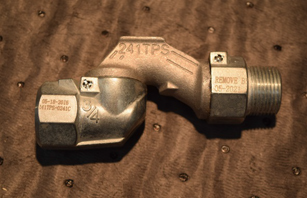 Removal of OPW 241TPS & 36S Swivels – Deadline April 13, 2017
The OPW Manufacturer indicates that they had changed the retaining rod material for both the 241TPS and the 36S swivels in 2013; it appears that this change has adversely affected the tensile strength of the retaining rod. While there have been no apparent failures of the 36S swivel, TSSA is requiring that all 241 TPS and 36S swivels manufactured between January 1, 2013 and March 2017 be removed from use.
---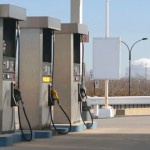 October 2016: Inspection of Liquid Fuel Facilities Prior to Backfill – Ann-Marie Barker, P.Eng, Fuels Engineer, TSSA
Liquid fuels safety is a shared responsibility between professional fuel contractors, owners/operators, fuel suppliers and the Technical Standards and Safety Authority (TSSA). Together, we make a difference in the safe distribution, utilization and service of fuels for customers, consumers and local communities. TSSA's Fuels Safety Program recently changed the inspection procedure for pre-license and modification inspections in 2015, and I want to share with you some of the key safety features. Read more…
---
March 2016: TSSA at the OPCA Annual General Meeting – Ann-Marie Barker and Zenon Fraczkowski attended the OPCA 2016 Annual General Meeting presenting members with updates to the Liquid Fuels Handling Code. Read more…..
DOCUMENTS
Please note: Documents listed here are for information purposes only. All documents may not be listed.
To ensure you receive all documents from TSSA, we recommend you register with TSSA to receive updates via email.
To subscribe, visit the TSSA website at www.tssa.org
TSSA FEE SCHEDULE
TSSA Contractor Survey
Click here to review the results of the survey
Updates & Bulletins
Fuels Safety Recognition of Precision Leak Testing Companies 2016
FS Advisory – Protocol on Fuel Oil Spills and Leaks – October 2014 
Secondary Containment Liners April 2013
Environmental Review Services Form – February 2013
Protection against vehicular traffic – November 2012
MCS Regulatory Amendments to O.Reg 211/01-October 2010
Mobile Refuelling Tanks-LFHC amendment-July 2010
Abandonment of Underground Piping at Liquid Fuels Facilities-March 2010
Environmental Assessment Requirements-Abandoned tanks-March 2010
Advisory-Re-use of underground single-wall tanks-March 2010
Approved Equipment for Underground Tank Systems-Dec 2009
Ballasting of Fuel Oil Underground Tanks-Dec 2009
Certificates required for Fuel Distributor Inspections-Fuel Oil-Dec 2009
Inspections of Pressure Tests of Underground Fuel Oil Piping Systems-Dec 2009
Registration Procedures for underground fuel oil storage tanks-Dec 2009
Leak Testing During Commissioning of Underground Tanks – April 2008
LFHC 2007 – Liquid Fuels Code Adoption Document Amendments
Removal of foot Seney valves – March 2014
Appendix A New ULC Standards April 2013
Revisions of TSSA Fuels Safety Code Adoption documents October 2012
Approved Spill Containment Device Equipped with E-Vent June 2008
Blower Operation on Watercraft
Deletion of Req for High Outline Vehicles to Refuel on Outside Islands
Distance for Gasoline to Diesel Dispenser
Written notification for permanent closure
Fuels Contractor Registration