News from the TSSA
The OPCA and TSSA work together to keep the general public and contractors up date on regulatory information with respect to fuel safety.
TSSA / OPSEU Strike – for the latest news and updates, please visit the OPSEU and TSSA websites
Latest News:
July 2022
OPCA's Response to Potential Strike by TSSA Safety Inspectors
Update Aug 2/22 : The OPCA sent the latest update to members via email. Please contact Michelle Rae at michelle@opcaonline.org for a copy.
TSSA Safety Inspectors represented by the Ontario Public Service Employees Union (OPSEU/SEFPO) will be in a legal strike position on July 21, 2022, at 12:01 am.
The OPCA issued a formal letter to TSSA President and CEO Bonnie Rose expressing their concerns of the impact a potential strike will have on OPCA members.
We noted in our letter that our industry is still recovering from the impacts of the pandemic and the disruptions to the global supply chains and our members are already struggling to keep up with their obligations to their customers. Additional disruptions such as a strike with no available inspection services or delays to inspections would be unfathomable.
While we hope a strike can be avoided and all parties concerned come to a mutually beneficial resolution, the OPCA's position is that work must continue regardless of the current conflict between TSSA and their staff unions; our members' and customers' livelihoods as well their responsibility to thousands of employees cannot hinge upon this potential disruption. Therefore, we requested a response without delay with TSSA's contingency plan so that we may convey these plans to our members and assure them their projects will not be disrupted and can continue as planned.
As inspection services are considered a critical public safety service, this presents a safety concern if our members are not allowed to continue and/or complete installations already in progress.
The OPCA will keep members apprised of any developments.
Please read full announcement from OPSEU/SEFPO here: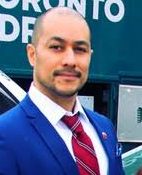 November 2020
The OPCA welcomes Sam Sadeghi as TSSA's new Fuels Safety Director
Announcement From TSSA
TSSA is very pleased to announce that Sam Sadeghi will be joining TSSA on November 9 as our new Director, Fuels Safety.
Sam has 15+ years of progressive leadership experience in the energy sector with a diverse background in nuclear power generation, CANDU reactor design and utility power distribution. He established the Program Management Office (PMO) at Toronto Hydro, where he was responsible for the delivery of a ~$500M capital program. Most recently, Sam led a team of Designers, Analysts, Power Line Technicians and Inspectors at Toronto Hydro and was responsible for the delivery of the Customer Connections program for the City of Toronto.
As a dynamic team player and data-driven leader, Sam is delighted to join Team TSSA to assist in delivering on our transformation commitments.
Sam is a life-long learner having achieved a Bachelors and Masters of Engineering, a Master of Business Administration from Wilfrid Laurier University and project management certification (PMP).
We want to take this opportunity to welcome Sam and thank John Marshall who has been TSSA's Director, Fuels Safety for 14 years.
Under John's leadership the Fuels Safety Program has continually worked with industry stakeholders to build collaboration and resolve issues.
John Marshall says it has been a pleasure and an honour to serve as the Fuels Safety Statutory Director working with so many dedicated and professional people to keep Ontarians safe and to have the opportunity to give back to an industry he has been part of for 50 years.
We hope you will join us in sending best wishes to John Marshall as he prepares to retire on November 27.
---
September 2020
TSSA's New Fee Structure
Effective 2021, TSSA is moving to a fixed annual fee for licences, permits and business registration and eliminating separate billing for most inspections. TSSA's new fee structure is revenue neutral for TSSA, and the majority of TSSA's customers will see no change in the total amount they pay TSSA.
TSSA charges fees on a cost-recovery basis to support its operations as a not-for-profit public safety regulator. The new fee structure supports TSSA's transformation to an outcome-based regulator by enabling TSSA to allocate its resources where they are needed most to reduce the highest areas of risk.
Click here for more information (will be re-directed to the TSSA website)
---
July 2020
Deadline Extension for Electronic Line Leak Detection Upgrade
Clause 4.5.1.3 of the Liquid Fuels Handling Code (LFHC) 2017 requires that double-wall underground pressure piping systems that were installed prior to January 1, 2006, and approved to one of the following standards, be upgraded with Electronic Line Leak Detection (ELLD) by October 1, 2020.
ULC/ORD-C107.4-1992, Ducted Flexible Underground Piping System for Flammable and Combustible Liquids;
ULC/ORD-C107.7-1993, Glass-Fibre Reinforced Plastic Pipe and Fittings for Flammable and Combustible Liquids; and
ULC/ORD-C107.19-1992, Secondary Containment of Underground Piping for Flammable and Combustible Liquids
shall be upgraded with Electronic Line Leak Detection (ELLD) within three years of the effective date of this code.
(b) If the certification for the pipe is undetermined, the piping shall be upgraded in accordance with (a).
(c) The ELLD shall be programmed to run the 0.76 L/h test every month and the 0.38L/h test annually and it shall shut down the submersible turbine pump when a leak is detected. (See Table 5)
Due to the consequences that COVID-19 (a new development) has had on the fuels industry, including the economic impacts, the impacts from the requirements of social distancing and the impacts from the closing of non-essential businesses, the Director has recognized the challenges industry owners may have in obtaining compliance with the upgrade requirements by October 1, 2020.
Therefore, pursuant to his authority undersection 36(3)(a) of the Technical Standards and Safety Act, 2000, the Director, in order to accommodate the new development of COVID-19, temporarily authorizes the following change to clause 4.5.1.3. of the Liquid Fuels Handling Code (LFHC) 2017: the deadline for compliance with the upgrade requirements is extended from "three years of the effective date of this code" by an additional one year and shall hereafter be read "four years of the effective date of this code"; the compliance deadline is therefore extended to October 1, 2021, effective immediately.
Click here to download the advisory from TSSA
---
April 2020
The TSSA compiled the existing requirements contained in the LFHC for underground single-wall equipment for easy reference.
This advisory does not contain any new requirements.
Included in advisory:
Grandfathered Installations
Leaking Single-Wall Steel UST
Out-of-Service Single-Wall UST
Cathodic Protection Tests
Leaking Single-Wall Steel Piping/Fittings
Culverts
Leak Detection
Click here to download the advisory from TSSA
---
October 2018
Updates to the Liquid Fuels Handling Code
The Fuels Safety Program, in consultation with industry stakeholders through the Liquid Fuels Risk Reduction Group (RRG), has developed proposals to update the CAD (Code Adoption Document). Most of the proposed amendments are editorial changes that have been brought to light both by TSSA and by industry since the last CAD amendment was published in June, 2017. Other changes are clarifications or a relaxation of existing requirements.
click here for to download a summary of the updates
---
September 2018
Advisory on Boilers and Pressure Vessels Safety and Fuels Safety Programs Involvement in Piping Systems in Fuel Services
The TSSA has released an advisory advisory related to the agreement between TSSA Fuels Safety Division (FSD) and Boiler and Pressure Vessel Safety Division (BPVSD). The advisory outlines the responsibilities under regulations with respect to piping systems.
New webpage for Private Fuel Outlets
TSSA has recently published a new webpage on Private Fuel Outlets (PFO). PFO's are facilities that dispense fuel (gasoline and diesel) for their own use, into motor vehicles and portable containers.
The webpage provides valuable information, including:
Who is TSSA?
What is a PFO?
How to comply with the regulation and code
What to expect in the event of a TSSA inspection
Contact information
FAQs
We believe that PFO operators will find the information very useful and that it will help them to self-regulate and bring their facilities fully into compliance.
Click here for more information.
---
December 2017 – TSSA – New Website
TSSA has recently launched a new website. To ensure you receive their latest updates, subscribe to their
TSSA News
. Make sure you check the "
Fuels
" and "
E-Notifications
" options. Visit
TSSA
to subscribe
---
December 2017 – Icon & Diversified Product Retrofit Sump Boots
As O. Reg. 217/01 for Liquid Fuels requires that equipment and/or components be approved to a Canadian standard, TSSA adopted the UL2447 standard into the latest version of the Liquid Fuels Handling code so that industry would no longer be required to apply for a variance to use Icon and Diversified Product retrofit sump boots. However, UL has withdrawn the file numbers for these components. Both companies anticipate these components will be re-listed to the new standard sometime in 2018. In the interim equipment owners and contractors will have to apply for a variance to use these boots.
---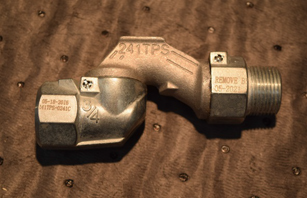 Removal of OPW 241TPS & 36S Swivels – Deadline April 13, 2017
The OPW Manufacturer indicates that they had changed the retaining rod material for both the 241TPS and the 36S swivels in 2013; it appears that this change has adversely affected the tensile strength of the retaining rod. While there have been no apparent failures of the 36S swivel, TSSA is requiring that all 241 TPS and 36S swivels manufactured between January 1, 2013 and March 2017 be removed from use.
---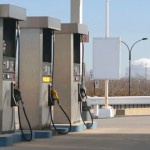 October 2016: Inspection of Liquid Fuel Facilities Prior to Backfill – Ann-Marie Barker, P.Eng, Fuels Engineer, TSSA
Liquid fuels safety is a shared responsibility between professional fuel contractors, owners/operators, fuel suppliers and the Technical Standards and Safety Authority (TSSA). Together, we make a difference in the safe distribution, utilization and service of fuels for customers, consumers and local communities. TSSA's Fuels Safety Program recently changed the inspection procedure for pre-license and modification inspections in 2015, and I want to share with you some of the key safety features. Read more…
---
March 2016: TSSA at the OPCA Annual General Meeting – Ann-Marie Barker and Zenon Fraczkowski attended the OPCA 2016 Annual General Meeting presenting members with updates to the Liquid Fuels Handling Code. Read more…..
Documents
Please note: Documents listed here are for information purposes only. All documents may not be listed.
To ensure you receive all documents from TSSA, we recommend you register with TSSA to receive updates via email.
To subscribe, visit the TSSA website at www.tssa.org
TSSA Fee Schedule
TSSA Contractor Survey
Click here to review the results of the survey
Updates & Bulletins
Fuels Safety Recognition of Precision Leak Testing Companies 2016
FS Advisory – Protocol on Fuel Oil Spills and Leaks – October 2014
Secondary Containment Liners April 2013
Environmental Review Services Form – February 2013
Protection against vehicular traffic – November 2012
MCS Regulatory Amendments to O.Reg 211/01-October 2010
Mobile Refuelling Tanks-LFHC amendment-July 2010
Abandonment of Underground Piping at Liquid Fuels Facilities-March 2010
Environmental Assessment Requirements-Abandoned tanks-March 2010
Advisory-Re-use of underground single-wall tanks-March 2010
Approved Equipment for Underground Tank Systems-Dec 2009
Ballasting of Fuel Oil Underground Tanks-Dec 2009
Certificates required for Fuel Distributor Inspections-Fuel Oil-Dec 2009
Inspections of Pressure Tests of Underground Fuel Oil Piping Systems-Dec 2009
Registration Procedures for underground fuel oil storage tanks-Dec 2009
Leak Testing During Commissioning of Underground Tanks – April 2008
LFHC 2007 – Liquid Fuels Code Adoption Document Amendments
Removal of foot Seney valves – March 2014
Appendix A New ULC Standards April 2013
Revisions of TSSA Fuels Safety Code Adoption documents October 2012
Approved Spill Containment Device Equipped with E-Vent June 2008
Blower Operation on Watercraft
Deletion of Req for High Outline Vehicles to Refuel on Outside Islands
Distance for Gasoline to Diesel Dispenser
Written notification for permanent closure
Fuels Contractor Registration