There are strict environmental regulations as to how tank owners can upgrade or remove their underground oil tanks.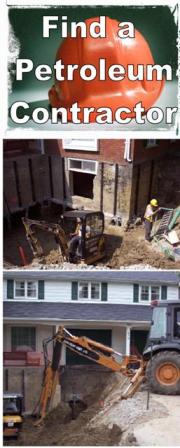 Petroleum Contractors with PM2 certification are licensed to perform this work safely and in compliance of regulation.
Oil leaking from underground tanks will contaminate soil and groundwater and result in expensive environmental clean-up costs (as shown here)!
It is a tank owner's responsibility to ensure this work is done in accordance with regulation adopted by the Technical Standards and Safety Authority (TSSA). This includes hiring a Petroleum Contractor with PM2 certification to remove the tank and ensuring an environmental assessment is completed after the tank has been removed.
Do it right the first time – hire a licensed Petroleum Contractor!