Mark your calendars! Join us in person March 6-8 for the OPCA Annual Conference in conjunction with the Convenience U / Carwacs Show in Toronto
Registration opening soon!
Venues: The International Centre & The Delta Marriott Toronto Airport & Conference Centre
Schedule:
March 6 – Manufacturer Training Sessions
Join our manufacturers for training sessions on the various petroleum equipment and technology such as tanks, piping and fuel control systems.
Venue: All sessions to be held at the Delta Marriott Toronto Airport Hotel & Conference Centre – 655 Dixon Road, Toronto T: 416-244-1711
Training sessions are free for OPCA members and employees – Non members submit conference registration form and payment
All sessions are 2 hours (approx.) Lunch is provided by the OPCA
March 7 – POST Safety Forum
Informative session on safety topics relevant to our industry.
Topics this year include Planned Job Observations and JSA Quality Evaluations
March 7 – OPCA Dinner & Entertainment
March 8 – OPCA Annual General Meeting
Topic: Alternatives Fuels And Our Industry
Accommodations: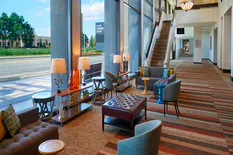 Special rate for OPCA members at the Delta Marriott Toronto Airport Hotel & Conference Centre. Limited number of rooms available
$173.00 per night
Click here to book