OPCA members discussed a number of issues at this year's Annual General Meeting held on March 11 in Toronto.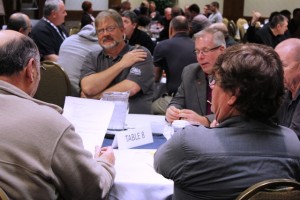 Thank you to all of the members for their participation and for their feedback. 
We have summarized some of the feedback below.  Due to the candid nature not all feedback is published.
POST MOBILE APP
General comments:
– Mixed reviews on the benefit
– Mixed reviews on fees
Pros:
• Good for insurance records
• may solve issue getting signatures on documents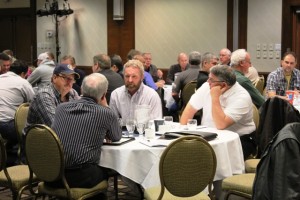 • access to historical info (previous JSAs etc.)
Cons:
• Fillable PDF forms are good
• Getting signature on smart phone
• Already have in truck computer/printer
• Company already utilizes cloud computing
CONFERENCE
General
• Prefer AGM at hotel to Carwacs venue
• Well received once again and everything was good.
• Post Forum is a little long for some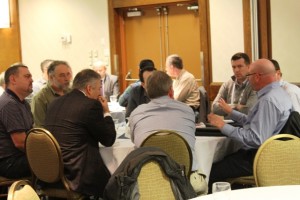 • Can we cut the conference down to 2 days versus 3 days.
OPCA response: Since the manufacturer training comprises of a full day, it is difficult to fit all events in two days.
• Increase shuttle service to Carwacs
• TSSA interaction was very positive
Speakers
General comments:
• LFHC discussion was important
• TSSA: more practical and technical discussions
• POST speaker was great!
• Thought we had a great mixture this year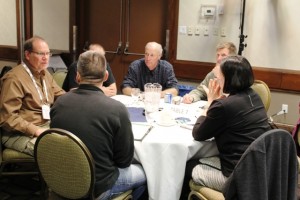 Suggestions:
• Private locator service speaker
• Invite Ministry of Labour to speak about our industry with Q & A
• Environmental consultants to discuss code requirements
• Suggested that another session on aftermath of an incident or injury would be valuable at the Safety Forum
• Another session on employee retention would be good-preferably by someone outside our industry
Manufacturer Training
• Training was generally good this year-more training and less sales
• Safety workshop with respect to reviewing legislated requirements and changes from the MOL – e.g. working at heights training
• Ttraining on DEF installations
OPCA INITIATIVES
General comments:
• Everything the OPCA does is accepted and supported. Members are happy it seems
GENERATOR COURSE
General comments:
• Members agreed there are existing gaps specifically with commissioning systems
• Like the idea and the topics seem to be well covered.
• Generator Course – is going to be well attended and used
• Part of current PM designations or separate/new designation
Suggestions:
• Need help with exhaust / venting issues
• Exhaust Systems – testing requirements? – double wall installation (can we complete this with this license?)